GENERAL IT SERVICES IN CANADA
Nextech BS streamlines and simplifies your IT, Managed IT services for your PCs, Servers, Networks, & other technologies can save your pocket and improve the reliability of your IT. Our General IT Solutions can handle it all!
Be Our Client
Enjoy your website, filled with the things you care about.
This form is currently undergoing maintenance. Please try again later.
Backup Assurance & Recovery
Nextech Backup assurance and Recovery Services secure data for configurable, managed, monitored, and supported applications, files, and servers. A data security breach or natural disaster might disrupt a company's usual operations. Our appropriate backup Assurance and recovery solution will prevent your company from costly downtime and data loss.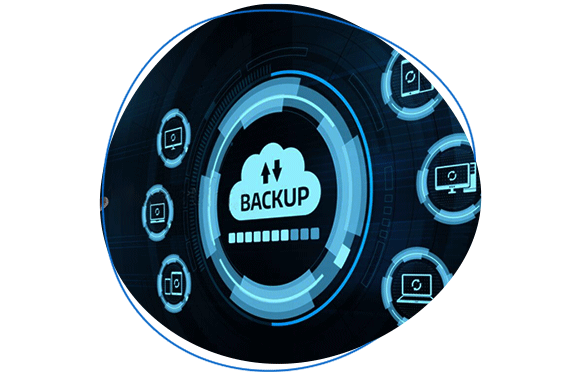 Virus And Malware Protection
Malware forms are sometimes referred to as viruses. For example, "anti-virus" software is frequently mentioned. It is critical to safeguard your device against malware. To safeguard other users, any compromised device may be disconnected from the network without warning. For Virus and Malware Protection Services, contact Nextech.
Every day, as a small business owner, you most likely receive hundreds of emails. If you do not have a good anti-spam system in place to secure your emails, your company's network may be vulnerable to security and malware concerns. Nextech Email/Spam Protection services provide you and your small business with sophisticated email security, allowing you to conduct business transactions over email at all hours of the day and night.
Nextech Event management technology may assist guests have a better experience. Technology makes the job of an event management easier and allows them to concentrate on the important aspects of the event. It benefits everything from attendee happiness to project management, so give it a go at your next event!
Nextech Server Patch Management Service gives an extra layer of digital insurance to assist prevent the catastrophic expenses of data breaches, legal fines, or reputation damage.
Nextech provides a bundle of several features in the field of Connectivity management services as part of the solution, based on the customer's needs and expectations. The primary goal is to relieve the client of any duties associated to data connectivity management and administration. Connectivity management services are delivered on-site or remotely from a Nextech facility, such as a network operations center.
Services Request, Problem And Incident Management
Nextech Services Request, Problem, and Incident Management solutions are service requests that are raised by the user or customer and need him to submit some information, whereas an incident is a more dangerous or serious concern than a service request. Allow Nextech Technicians to manage all of your problems and events.
Let's bring your idea to life
Are you ready to start your project with Nextech Business Solution? Work with our team of software designers and developers to achive your business goals